OVERVIEW
The USPBL Throwing Program takes out all the guess work for players, coaches, and parents on how much to throw, when to throw, how far, and how often. Regardless if you are a pitcher or position player, the USPBL Throwing program is tailored to a player's specific needs. The throwing program consists of two separate phases: Training Phases and Performance Phases. Training Phases are for the purpose of skill enhancement, and coordinate days that you should be reviewing video, lifting weights, and working on your position specific fundamentals. Performance Phases are used to put your skills to the test in game-like situations.
Ever wondered how far you actually need to throw to maximize arm strength and performance? Or does throwing at farther distances even translate to velocity improvement? After inputting your individual characteristics, our distance formula calculator will provide customized throwing distances specifically tailored to you. These distances throughout the program will ensure you are throwing at realistic distances while working towards improving yourself as an overall thrower. If you master the program, you can simply update your distances.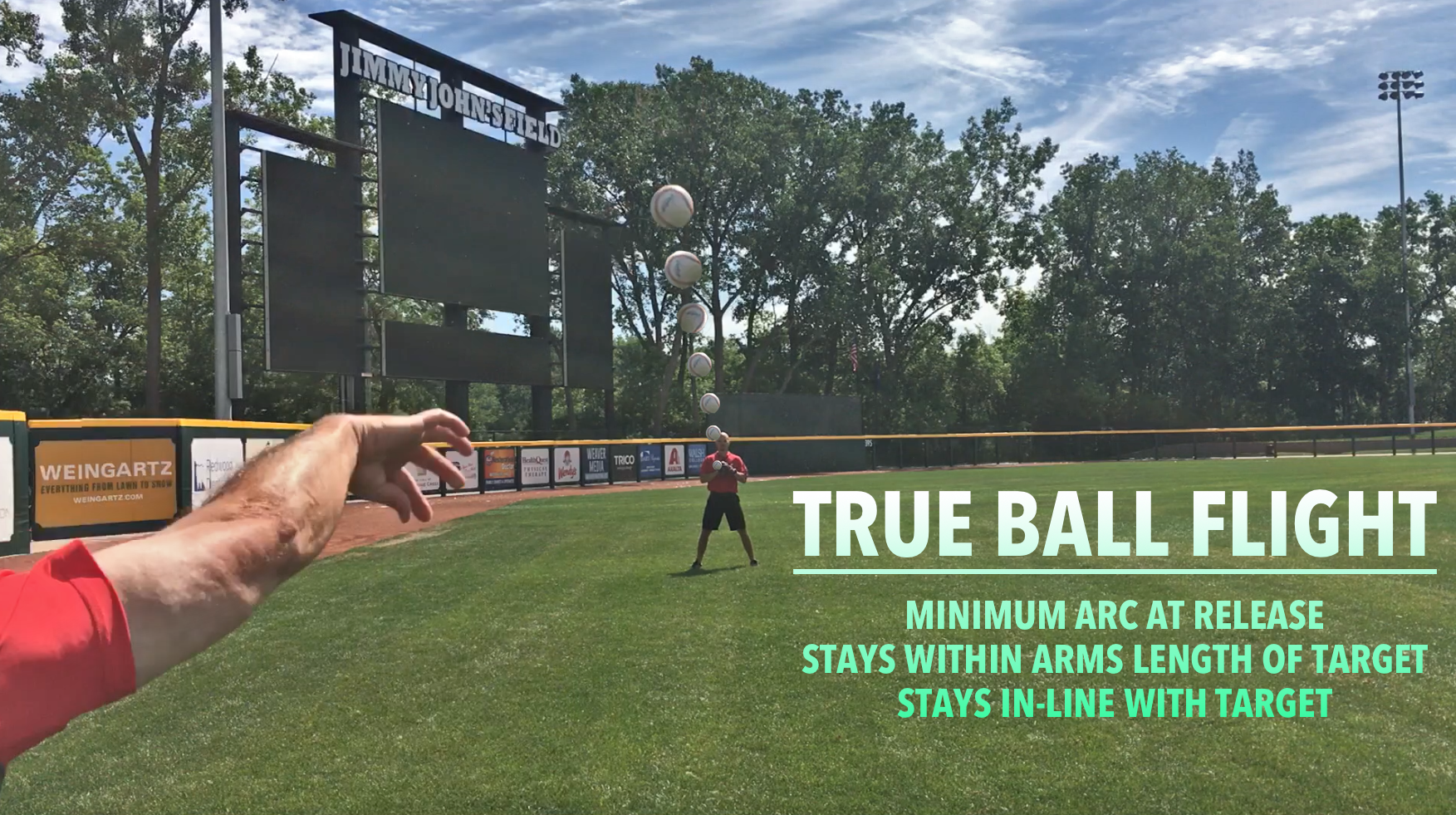 With our built in True Ball Flight Criteria and accuracy protocols, you will learn how to maximize the repeatability of your throwing motion to increase efficiency in each throw which ultimately leads to increase performance in games. The online program teaches you how to evaluate the flight of each throw so you can continually strive to produce the same release point in each phase of the program. Pitchers will be encouraged to complete the program through their pitching delivery whereas position players will strive to complete the throwing program through their position-specific throw.
If you wake up with a sore arm, how much throwing should you do that day? We have provided you with an easy to use process that incorporates a system of checks and balances for the ongoing health of your throwing arm.
When, How Far, How Much, How Often
Basically, we take care of everything you need to know as it relates to frequency, timing, and volume of your throwing. Based off your goals, we provide built-in steps to pick and choose how to plan each throwing week, season, or year.
Included in your online program, we include a thrower's handbook that serves as your daily resource guide as you progress through each phase of the program. We will routinely update the handbook with the latest examples, charts, print-outs, and training programs as it relates to becoming an elite thrower.
Two different programs have been built; one for individual players and one for coaches. Each program is tailored to the specific needs of both players and coaches.
Before any of our training or performance phases, we provide a dynamic warm-up for you to properly activate your body and throwing arm.
The mission of the USPBL is to identify an untapped market of college seniors passed over by Major League Baseball along with players released by Major League Organizations and work with them to fix their deficiencies and advance to the next level of professional baseball.
Since introducing the USPBL Throwing Program to the players in 2016, we have seen tremendous results in in a player's ability to get signed by MLB organizations, decrease injury risk, and improve performance in games.
Interested in playing in the United Shore Professional Baseball League? Now you can easily fill out a form, upload playing video, and start the process of being recruited by the USPBL.